Before joining Akayogi, everyone on the team had some professional experience in the corporate world. We understand the challenges of Health and Quality of Work Life and our approach is firmly grounded in the reality of the business world.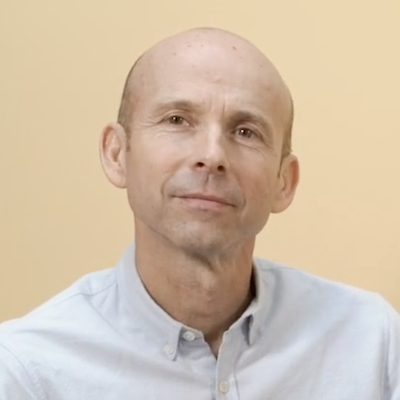 Eric Neumand
Founder
Alongside his professional career in the fields of healthcare and later renewable energies, Eric discovered the power of mind-body practices in health issue prevention, which he started teaching in the workplace in 2012. He founded Akayogi in 2014 to help large companies enhance their employees' well-being and succeed in their "agile" transformation.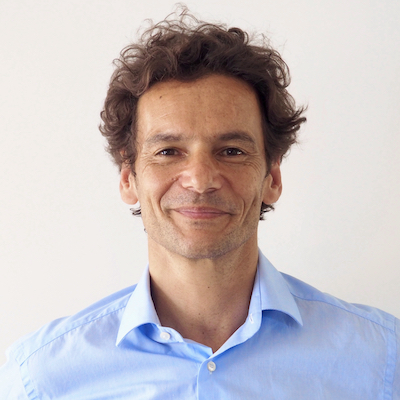 Fabrice Perreau-Saussine
Co-founder
Fabrice, the co-founder of Akayogi, worked for 25 years at a mutual bank. Passionate about the art of combat, he holds a 1st Dan in Jiu-Jitsu and a 2nd Dan in Aikido. In addition to being a certified Aikido teacher, he became European vice-champion of Jiu-Jitsu in 2020. He is convinced that mindfulness and the principles of martial arts can help the corporate world become a better place.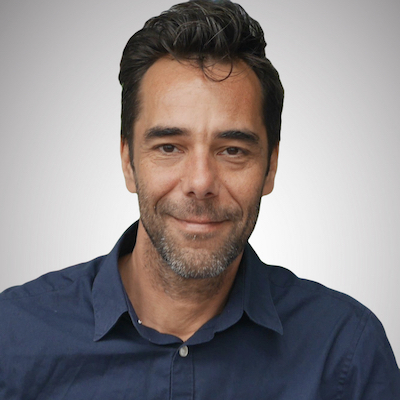 Dan Benzakein
Head of Digital
Backed by over 25 years of experience in media, digital content and the web, Dan helps brands and businesses define and implement their digital strategy. He is in charge of digital programs at Akayogi (video e-learning, client platforms and communication).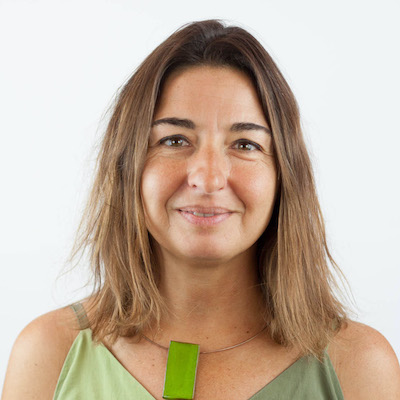 Christelle Bottari
Partnerships
After 24 years in training organizations and non-profits, Christelle is adept at helping people implement well-being and Quality of Life at Work programs. Christelle is an experienced consultant, coach, facilitator in collective intelligence, laughter yoga facilitator, seated Amma massage expert and is in charge of partnerships for Akayogi.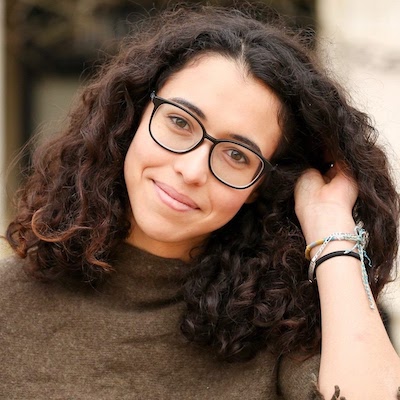 Audrey Lisador
Marketing & Communication
With a Master's degree in geography, Audrey has written two dissertations and specializes in the science of entrepreneurship, marketing and communication, and how they pertain to human health, well-being, personal development, sports and self-transcendence, with utmost care for the planet and ethical values.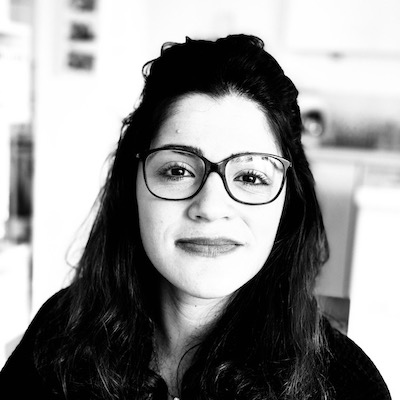 Déborah Yamin
Soft Skills Manager
After ten years in communications at the agency level (Havas, Babel, etc.), Déborah became a certified trainer in relational communication with the Gordon association and a trainer in positive psychology at Positran. Convinced that people are truly central to the new corporate world, she is both a speaker and a trainer in schools and organizations, sharing tools to improve everyone's soft skills.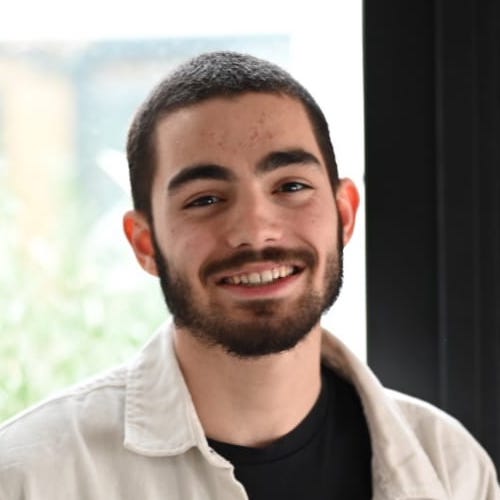 Victor Petit
Développement santé mentale
Après avoir obtenu une licence de philosophie, Victor a suivi un master en gestion de projets solidaires et entrepreneuriaux, et travaille aujourd'hui sur le bien-être psychologique et les questions de santé mentale. Animé par la volonté de transmettre et d'accompagner, Victor est devenu formateur en Premiers Secours Santé Mentale et se forme en parallèle à l'approche interactionnelle et systémique. Il a co-développé chez Akayogi un module spécifique de sensibilisation aux enjeux de la santé mentale chez les jeunes adultes.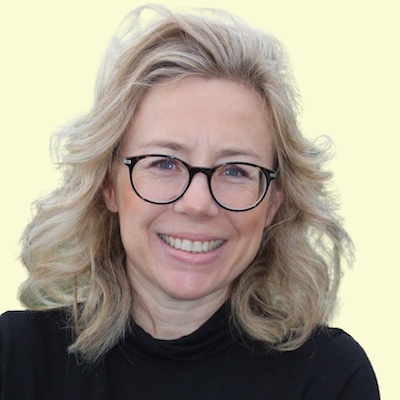 Aurélie Cosledan
Partnerships
Aurélie discovered Hatha Yoga nearly 20 years ago. Ever since, she has been practicing yoga and mindfulness regularly. Aurélie has worked as a sales manager in France and abroad. Back from the United States, she co-founded Yoga Journal France, a leading print media magazine dedicated to yoga. She joined Akayogi in order to align her professional activity with her personal values and develop international partnerships.
Akayogi features a team of experienced, professional instructors who specialize in crafting and sharing solutions for employees' well-being. They are committed to an ethical, caring and attentive approach.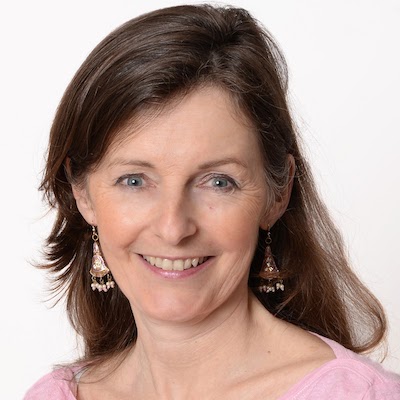 Claire Mizzi
Psychology & Mindfulness
Claire is a psychologist and psychotherapist trained in behavioral and cognitive therapies (CBT, EMDR, Schema Therapy, ACT, Mindfulness Meditation). She is an instructor in Mindfulness Based Cognitive Therapy (MBCT) and Mindfulness Based Stress Reduction (MBSR). She is a business consultant on stress management and has been involved with Akayogi since its creation.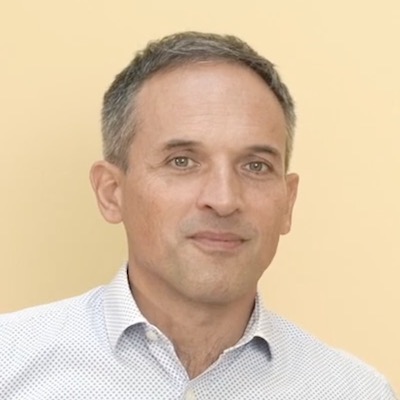 Stéphane Tavérès
Physiotherapist
Passionate about movement and human sciences, Stéphane is a physiotherapist and corporate trainer. His motto is to share tools and knowledge to stay healthy on a daily basis. His dynamic, interactive work with groups is enriched by his practice of sports and performing arts. He joins the Akayogi team with his integrative and preventive approach to health.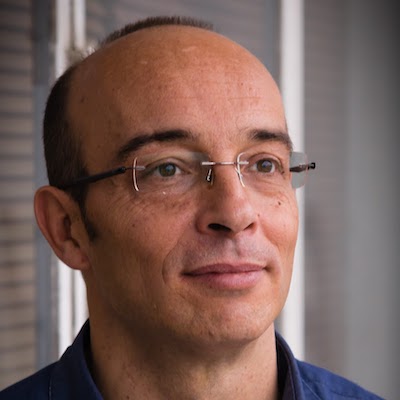 Gilles Vernet
Time Management & Parenthood
After a professional career on financial markets, Gilles turned his life around by becoming a teacher, screenwriter and director. His film Tout s'accélère (Fast Forward) which questions our relationship to time and the exponential acceleration of modern life, won the Nicolas Hulot Foundation's award for best documentary and has been in theaters since April 2016. Gilles acts as a speaker for Akayogi on the topics of time, screens and parenthood.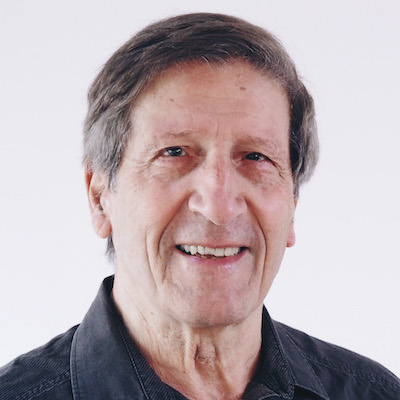 Docteur Guy Taïeb
Medical Doctor & Cardiologist
A former intern at the hospitals of Paris, Guy Taïeb is a medical doctor, cardiologist, yoga teacher and Shiatsu practitioner. After having taught at the CHU-St Louis-Lariboisière and at the University of Paris 7, he is currently in charge of medical education at Sup-Santé. Guy joined Akayogi to ensure the transmission of intergenerational knowledge and to advise on the types of exercises best suited to our mission as well as their proper technical implementation.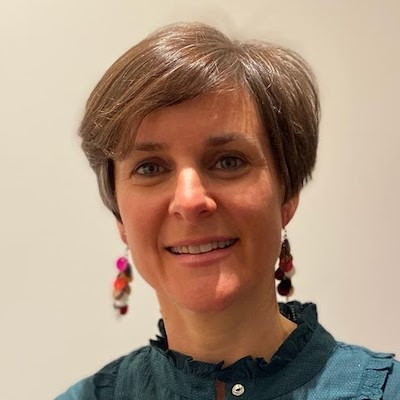 Géraldine Hennion
Nutrition
For 15 years, Géraldine worked in sales, product marketing and event management for the agri-food sector. Convinced that our daily eating habits have a significant impact on our physical and mental health, Géraldine trained at the SIIN institute for sustainable healthy food. A Health Food coach, Géraldine is dedicated to promoting a healthy, balanced, complete and sustainable diet for everyone.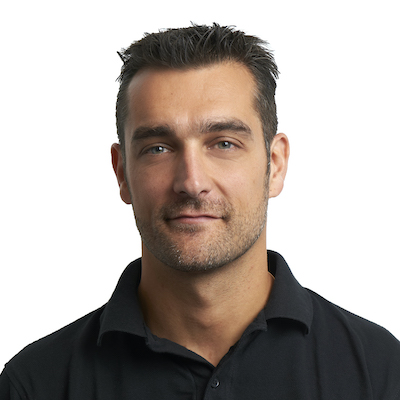 David Germeau
Coach & Nutritionist
A lifestyle coach with a Master's degree in sports and nutrition sciences, as well as a degree in physical education, David defines himself as a "Movement Initiator". Passionate about the body, the mind and the links between the two, he specializes in physical, emotional and mental fitness. His mantra is "Get in shape to grow well", believing that optimal physical fitness allows us to be more resilient throughout life.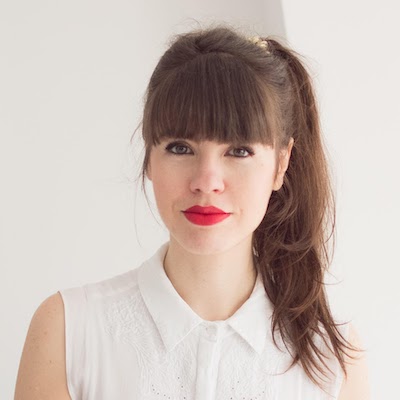 Alice Jouchoux
Nutrition and Sleep
Having graduated from CENATHO in 2017, Alice is a sports coach, convinced that life is fueled by movement.
Her holistic, in-depth approach at all levels of physical and mental integrity, lifestyle (diet, physical exercise, sleep, etc.), emotional and professional environment, enables her to accurately identify problems and offer the most appropriate solutions.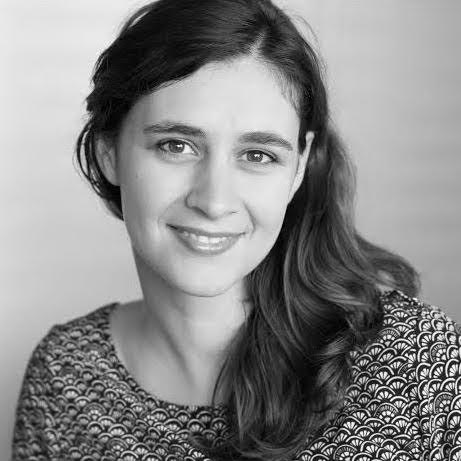 Elena Zahariev
Mindfulness
Elena is a Mindfulness and MBSR Instructor for individuals and companies, as well as a translator of mindfulness books and teachings. Elena is from the French School of Psycho-Organic Analysis and studied at the Center for Mindfulness in Medicine, Healthcare & Society - Univ. of Massachusetts. A graduate of Sciences Po and ESCP Europe, she also worked at Deloitte Conseil & Digital.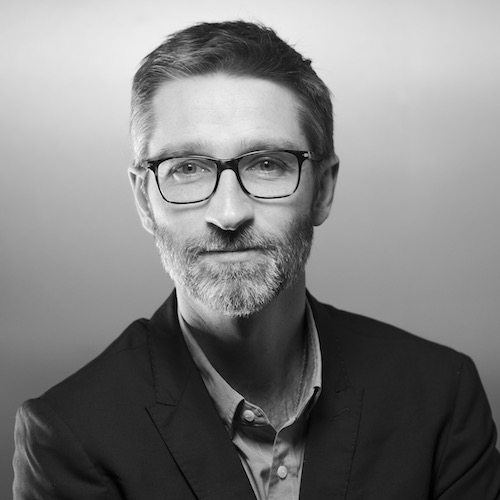 Alexis Desouches
Mindfulness
After a career as a lawyer, Alexis is now an instructor of the Mindfulness-based stress reduction (MBSR) program. He co-founded the Initiative Mindfulness France think tank, whose mission is to raise awareness in the political sphere of the benefits of Mindfulness in the fields of education, business, health and justice.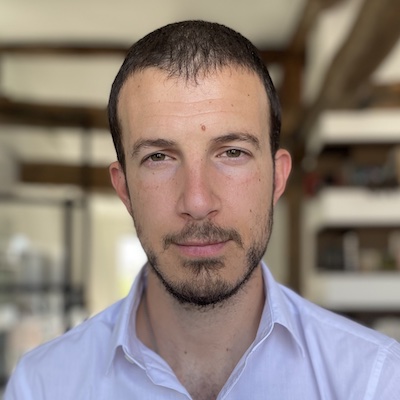 Julien Yamin
Osteopath
Julien has been an osteopath for nearly 10 years and teaches in several schools of osteopathy as well as in pre-med. Convinced of the importance of preserving one's body at work and in daily life, Julien is also a regular speaker in the corporate world, to raise awareness about and promote self-care through good posture.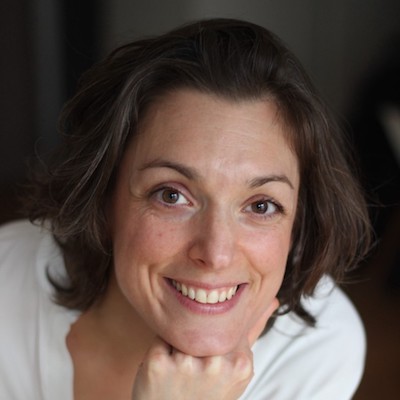 Magali Mane-Billiet
Naturopath
Magali is a naturopath, a graduate of the Institut Supérieur de Naturopathie de Paris (ISUPNAT), certified FENA (French Federation of Naturopathic Schools) and member of OMNES (Organization of Natural Medicine and Health Education). Natural health, diet and sleep have been the focus of her studies for more than ten years. Her goal is to support employees towards well-being and to help everyone better understand their biological processes in order to take charge of their health.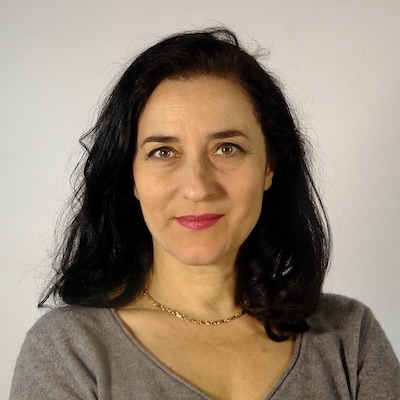 Guillemette Moreau
Coach Leadership & Change
Guillemette supports managers and professional teams in their development to help them clarify their goals and take action to achieve them. She leads her clients to ask themselves the fundamental questions that will help them unlock their full potential.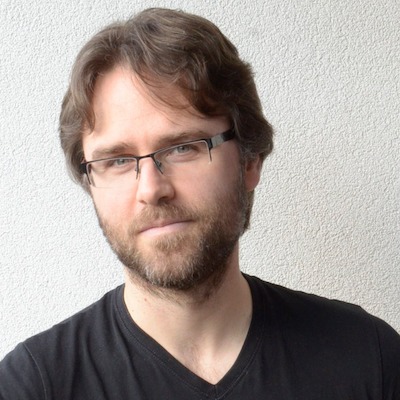 Frédéric Viaux
Self-massage
Frédéric is an experienced massage therapist, approved by the French Federation of Wellness Massage. He promotes self-massage or seated massage in corporate environments. He is also a trainer at the Cassiopée Institute in Chatou.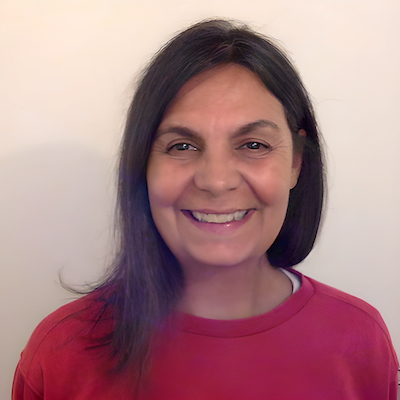 Anne-Laure Paulmont
Eye Health
After ten years of working in Paris in preventative healthcare and health education, Anne-Laure moved to Vancouver, Canada where she lived for eight years. There, she discovered various natural techniques for improving vision, and the connection between vision and the environment as well as our emotions. Trained in the Bates method, a process of learning good visual habits at any age, she now teaches adults and children and also works in corporate environments.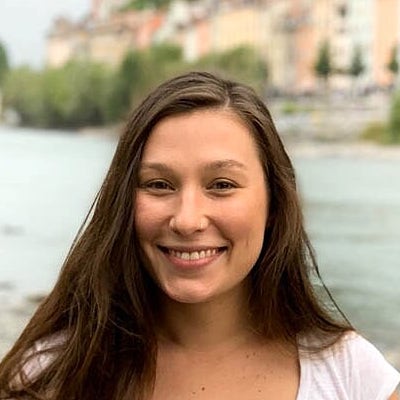 Marine Paucsik
Mindfulness
A doctoral student at the University of Grenoble, Marine is a psychologist and teacher at the School of Practitioner Psychologists and trainer in positive psychology. After working in a rehabilitation center in cognitive remediation and psychosocial rehabilitation, Marine specialized in an approach integrating mindfulness, stress management and the caregiver-receiver relationship. She has published a positive psychology book about the CARE program: Coherence, Attention, Relationship, Commitment.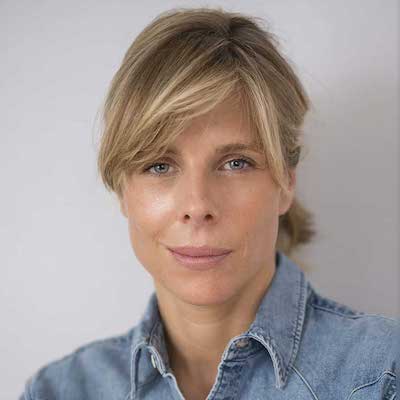 Hélène Hébrard
Singing Coach
After musical studies started at the age of ten at the Maîtrise de Radio France and then at the Francis Poulenc Conservatory, Hélène began her career as a mezzo-soprano soloist and collaborated with many international orchestras. Trained at the Richard Cross School, she now trains people to better use their voice for speaking and singing as well as amplified music through an approach aimed at well-being and self-affirmation.
Let's build your Health
and Quality of Work Life
actions together!